To use this sharing feature on social networks you must
accept cookies
from the 'Marketing' category

eLearning at SMAU London 2019
At the international innovation event "Smau - Italy RestartsUp in London" was presented the made in Italy e-Learning solution.
From 10 to 12 April 2019 the event "Smau - Italy RestartsUp in London" was held in London, at the Old Truman Brewery.
The event, which has established itself as a bridge between 30 Made in Italy ambassadors of innovation and British companies, investors and innovators, has seen Agri-food, Artificial Intelligence and Smart Manufacturing, Fintech and Smart Communities as key themes.
Different products and services were showcased: a system which converts a car into a hybrid-solar vehicle, a speedboat with wings, the e-Learning company which provides contents and platforms to manage corporate training.
Mega Italia Media took part at the event presenting its e-Learning solutions which include DynDevice, the e-Learning platform on Cloud composed of 6 Solutions for an effective corporate training.
During the pitch presentation, several questions were addressed to Mega Italia Media, with a focus on e-Learning trends and on how their platform could respond effectively to the increasing demand for personalized training.
The spirit that acted as a glue for the event came from the presence of "30 Italian entrepreneurs united by the awareness that, to innovate, we must get out of their shell and look beyond the border to find new inspiration and new partners in what is the main European innovation hub".
If you want discover the platform, ask for a free demo of DynDevice.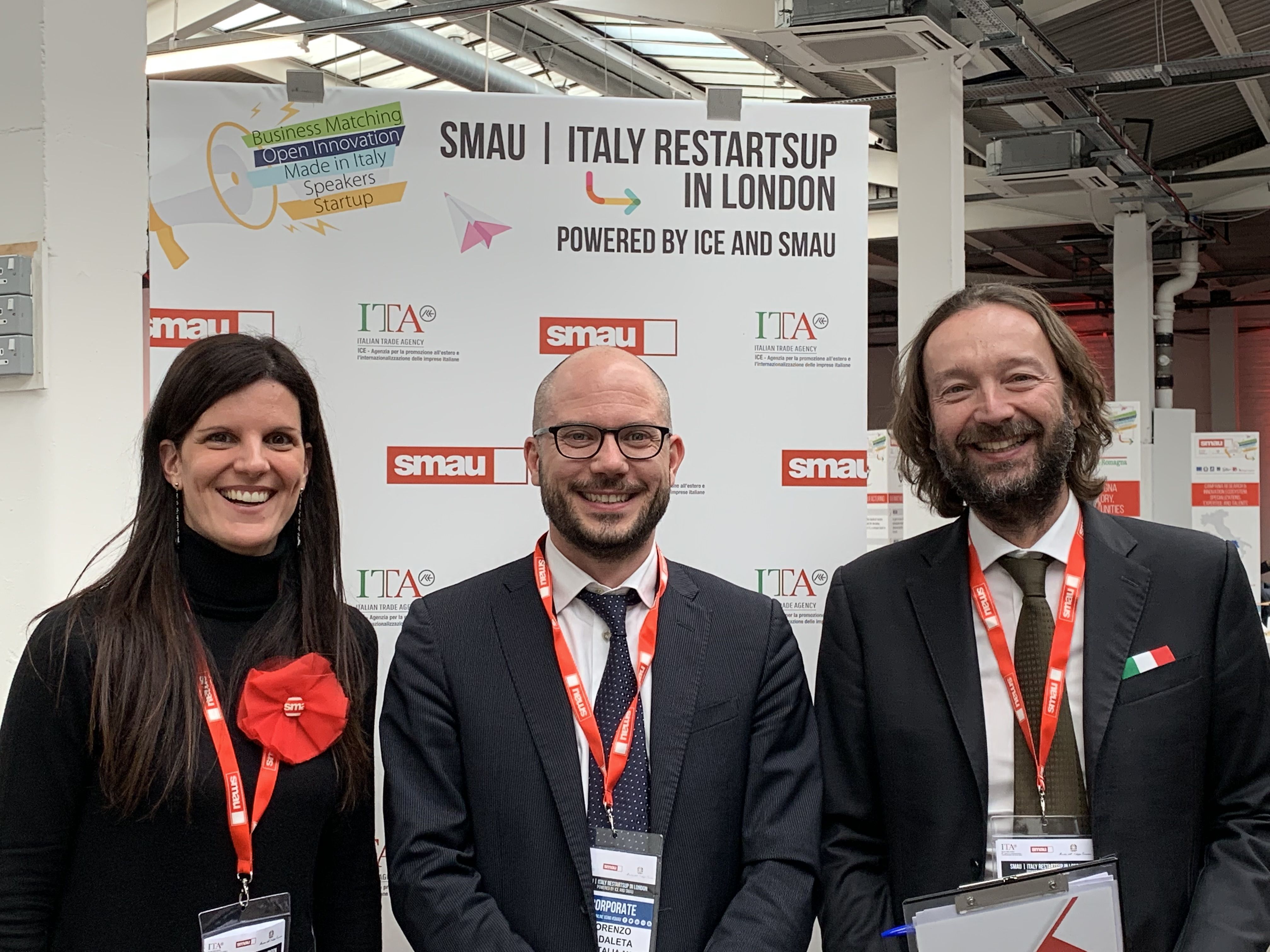 Valentina Sorgato (Smau CEO) with Lorenzo Gadaleta (Mega Italia Media) and Pierantonio Macola (Smau President).
---
---
Comments:
No comments are in yet. You be the first to comment on this article!