Do you care about elearning training? Are you an eLearning specialist or an eLearning platform tutor? Work on designing or designing eLearning content? Are you a scholar or a researcher on eLearning topics? Publish your texts to this site, share your knowledge and experience with all of our readers and increase your visibility and professional credibility.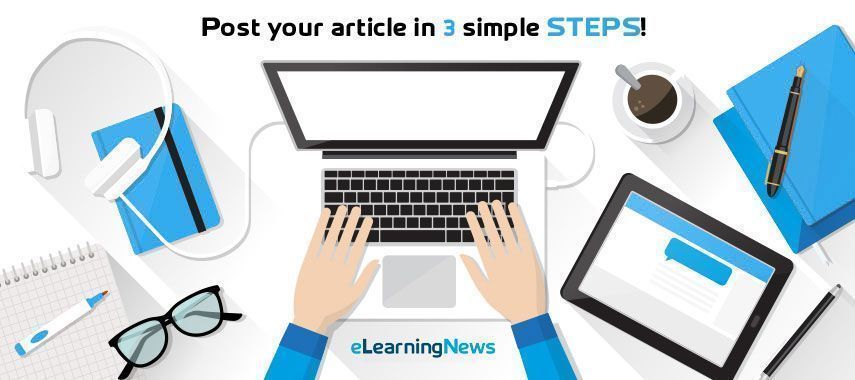 ---
About what topics can you write an article?
Training in elearning
Design for elearning
New trends, trends and elearning trends
Professional reflections on eLearning
Research projects and case studies of elearning
E-learning didactic design
Report on elearning conferences
Theses and original research on elearning
Regulation for elearning training
Personal elearning training experiences (platforms, tools, fruition ...)
Sector analysis (trends, product types, methodologies)
What do we publish?
To be published your article must be an original content.
It may include include quotes appropriately reported and accompanied by links
It can be signed, even by more than one person
It can be accompanied by a short professional profile of the author / authors.
All articles are sent free of charge and always include a link to the author's profile.
The editorial team of Elearning News will evaluate your article and will publish it in a very short time.
What do we not publish?
articles that do not concern the eLearning topic
non-original articles, copied or pasted by other blogs or sites
articles already posted on other blogs or sites
articles with predominantly promotional content
articles with company presentation
articles featuring professional profiles
---
How do I post an article?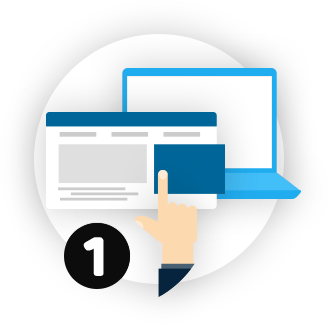 Sign in with your eLearningNews account
or with your Linkedin account! Do not have an account?
click here
to create it.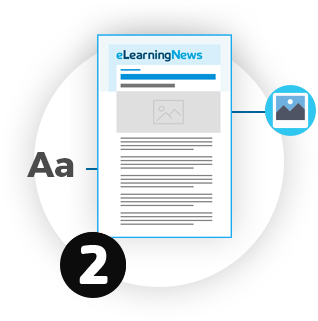 Write your article
, complete with title and subtitle and any references, and enrich it with images.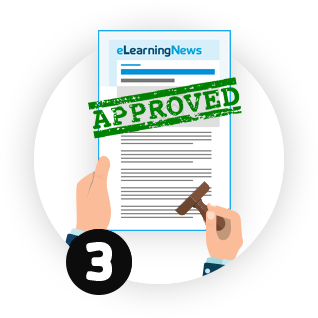 Submit and wait for Editorial Approval.
---
How is an article made?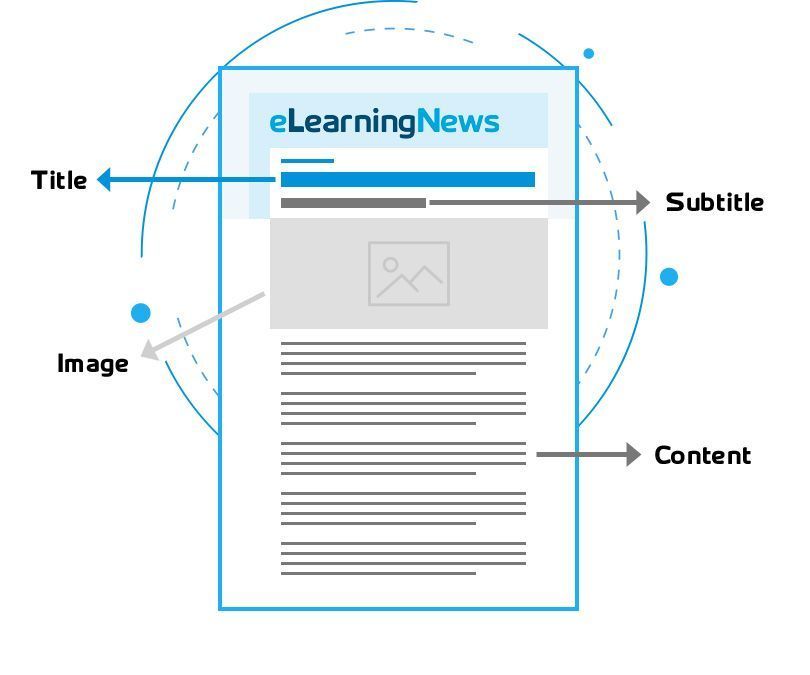 TITLE of the article: write a title with no more than 75 characters.
SUBTITLE of the article: Write a short sentence describing the content of the article.
IMAGE of the article: Insert an image with a minimum size of 256x134 pixels and indicate the source of the image for the rights to use.
CONTENT of the article: Use html styles (heading, paragraphs, punctuated and numbered, bold, italic) to emphasize the content. Enter external links related to article content. But remember that irrelevant or promotional links will be removed from the article or will not make it possible to publish it. The ideal length of the article is between 700 and 1500 words.
REFERENCES of the article: If you feel it necessary, enter the references of your article at the end of the page.
Copyright
You must be the copyright owner of the article to be able to enter it. Authors who enter articles that do not hold copyright will have their account suspended.
---
Post now your article!