To use this sharing feature on social networks you must
accept cookies
from the 'Marketing' category

Which will be the trends of elearning in 2018? Discover them in this infographic
Learning methodologies are continuously evolving and 2018 promises to be rich of innovations for online training
If you want to discover the future of online learning, look at this infographic showing you the most important trends for elearning training in 2018, allowing to achieve new objectives and make your present training strategies more effective and successful.
Winning topics will be:
Video learning
Social learning
Teaching techniques
Research learning
Data learning
Infographic made by Keyboardingonline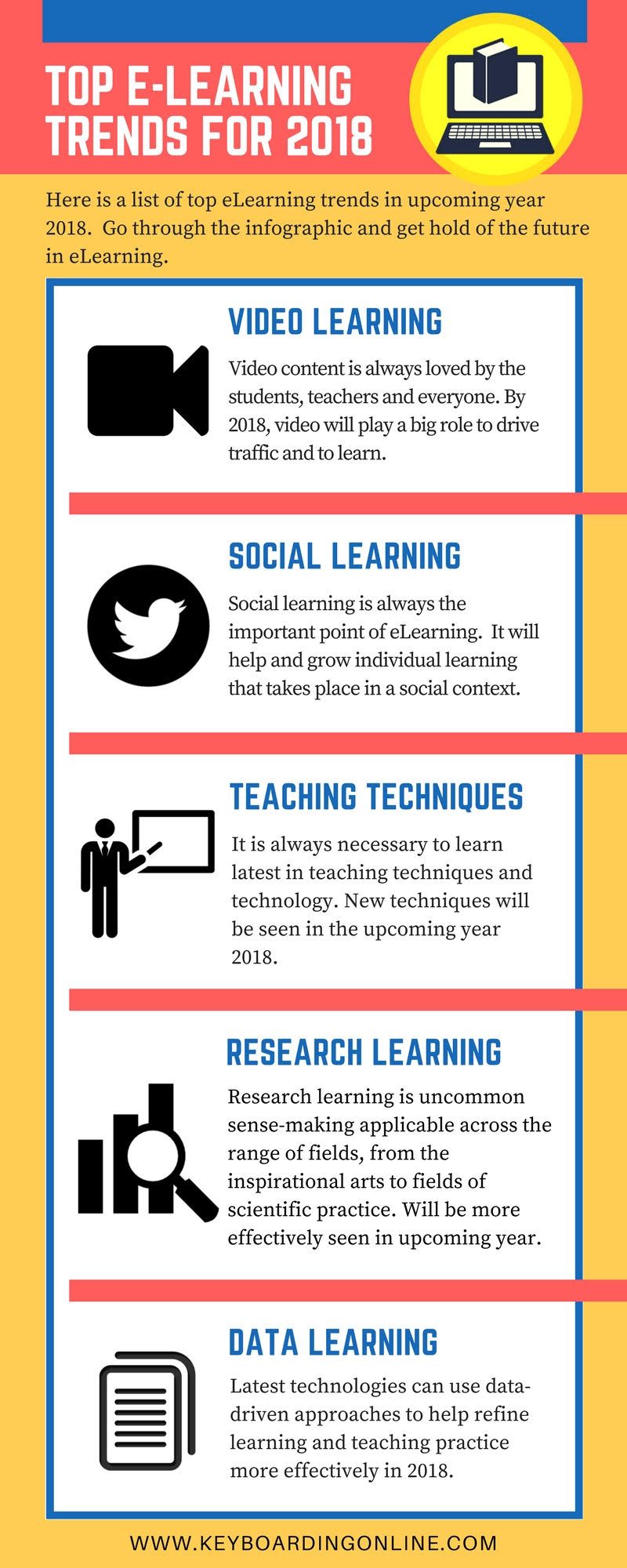 ---
---
Comments:
No comments are in yet. You be the first to comment on this article!