The 5 software development trends of 2018 - Infographics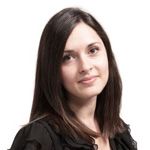 Autore:
Anthea De Domenico
Categoria:
Infographics
02/05/2018: New guidelines on solutions and innovations for software developers.

Following infographic illustrates the 5 trends for software development in 2018 according to www.gearinc.com.
1. Software for business development
Customer management, assignment of activities, project planning, workforce monitoring: these are the main functions of each company. Performing these responsibilities manually is time-consuming and expensive, but developing software that has these capabilities (such as CRM) will save useful time for other businesses across the enterprise.
2. Open Source
The term Open Source refers to something that can be modified and shared because of its code accessible to all. The positive side is that it promotes collaboration and sharing: the use and development of this type of software and membership in an open source community allow us to keep up with technology and key professionals in all sectors.
3. Machine Learning
A branch of artificial intelligence (AI), that can be found in applications such as facial and vocal recognition, self-driving cars, web search. For machine learning to work in your business, you need to give it access to all available data and often requires extensive implementation resources. Nevertheless, it can help you to recommend the right products/services to the right customers at the right time.
4. Internet of Things
The Internet of Things (IoT) refers to the extension of the Internet to the world of concrete objects and places. Although security and privacy have been key concerns, Business Insider expects Internet-connected (IoT) devices to increase by more than 3 times by 2020. Companies will be the first to adopt IoT solutions, followed by governments.
5. Gamification development
The global gaming market is constantly growing and software developers may be more and more involved with game development. Alongside this growth, the cost of developing a successful game also increases.


Find more education infographics on e-Learning Infographics
Per condividere questo elemento nei social network è necessario accettare i cookie della categoria 'Marketing'
To share this element in social networks it is necessary to accept cookies of the 'Marketing' category
---
Recensioni degli utenti:
Nessun commento è ancora presente.
---